We are a team with experience in the commercialization of real estate developments in Mérida, Yucatán with the aim of satisfying the client by creating positive impacts on the environment, through eco-sustainable projects. We have an extensive network of real estate brokers committed to provE personalized attention, continuous monitoring of the sale and after-sales.   
To commercialize our own real estate developments within the reach of clients receiving support from the real estate broker network.
To be a distinguished company in the real estate sales field, taking care of the professionalism of our broker network, creating positive impacts on society and the environment.
desarrollos inmobiliarios en Mérida, Yucatán
Latest news
Latest news, work progress, our personal projects and many more things you can discover in addition to our real estate developments in Mérida, Yucatán.
Últimas noticias, avances de obra, nuestros proyectos personales y muchas cosas más que puedes descubrir.
blog
Don't miss our latest blog articles, interviews, reviews, and more. (Spanish only)
Como es el caso de la avenida principal, con amplios 2 carriles de circulación y estacionamiento, amplio camellón central, largas banquetas que permiten la extensa circulación peatonal y una ciclovía; calles secundarias para moverse dentro de los desarrollos, con amplias banquetas y secciones verdes así como circulación de dos carriles y calles terciarias o cerradas, de un solo carril amplio, con banquetas amplias y su área verde. para ciertas privadas del desarrollo.
Las calles de nuestros desarrollos se construirán pensando en evitar inundaciones en temporada de lluvias, ubicando las mejores superficies para el desagüe pluvial.
​​El cableado subterráneo tiene beneficios como el mejoramiento de la estética de nuestros desarrollos y también proporciona seguridad para evitar que se produzca un accidente eléctrico y evita riesgos en general en temporadas de lluvias.
Real Xcambó cuenta con un muro perimetral en todo el desarrollo? Esto a fin de garantizar la seguridad de los residentes, aumentando su privacidad y mejorando la calidad de vida, además de brindarles exclusividad.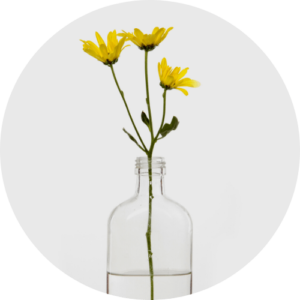 A fin de reutilizar el agua las veces posibles, en Real Xcambó se ha propuesto el uso de un sistema de saneamiento a base de un biodigestor
Hemos logrado más de 200 terrenos vendidos y en su mayoría a clientes que residen en distintos estados de la República Mexicana.
Un biodigestor resulta ser mucho más eficiente y mucho más económico; su estructura especialmente diseñada para resistir muchos años (durabilidad) y el sello hermético de calidad (resistencia) evita fugas y desvíos de desechos
Según datos del Instituto Mexicano para la Competitividad (IMCO), en México un total de 1,024,779 personas han estudiado Derecho. Desde el punto de vista de volumen de la población estudiantil, es la tercera carrera con mayor cantidad de profesionales en toda la nación.
A partir del mes de diciembre ya puedes realizar el pago de tus mensualidades via Pay Pal, los cual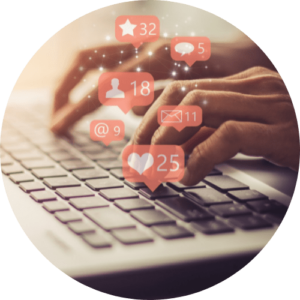 La crisis del 1929 propició el desarrollo de la investigación de mercados y evidenció la fragilidad de los métodos utilizados hasta el momento, por lo que ese año puede considerarse el fin del marketing orientado a la producción y a la distribución y el nacimiento del marketing orientado a las ventas.
Para una sola consulta, Google utiliza 1.000 ordenadores en 0,2 segundos para ofrecer un resultado.
Mérida cuenta con el segundo centro histórico más grande en México, pero eso no es todo, sus calles no tienen nombre, tiene número, con un trazado sumamente rectilíneo. De norte a sur sus números son pares, mientras que de este a oeste tienen números nones, por lo que resulta casi imposible que te pierdas!
Los ejércitos mayas guerreaban contra sus vecinos con el fin de capturar numerosos prisioneros para honrar a sus dioses.
"Balam" significa jaguar en la lengua maya, cuyo nombre compartían con los mitológicos guerreros protectores de las cosechas los "Uay Balam". Hoy en día es un nombre o apodo común que se le da a los gatos atrigrados.
Is there a difference between the receipt and the invoice? A receipt is given after making some payment, it is a receipt. On the other hand, an invoice is somewhat more complex since it has a tax purpose, not just information.
Did you know that in the world of film and production, the most used colors for the Chroma Key are green and blue but do you know why? The most important reason is that such colors are the furthest from human skin tone.
Research confirmed that music releases chemicals in the brain that are responsible for making us feel good.
Habaneros peppers are native to the Yucatan Peninsula and are one of its most popular exports. Habanero is classified as very picante and has a rating of 100,000-350,000 on the Scoville scale, which measures spicy flavors.
THE WORD SUSTAINABLE AND SUSTAINABLE DO NOT MEAN THE SAME THING. Sustainable is something that stands on its own (without spending natural resources) and sustainable is rather a process of actions to maintain something without depleting resources.
That the *Official Mexican Standard* that endorses our electronic signature process is the *NOM-151-SCFI-2016*, which establishes the conservation of data messages and digitization of documents with full guarantees of integrity.
The 2020 Population and Housing Census of the INEGI, revealed that 10,953 people whose place of birth is from another country settled in Yucatan, of which 9160 had settled in Mérida whilethe rest were distributed in 84 communities.
-Real Xcambó was designed and designed by one family for another family? And in it are placed the dreams of each member. 142 more families chose Real Xcambó.
-YUCATAN, means Yuk-ak-katan; it means "I don't understand your language" in the Mayan language.
On October 1, 1841 the Yucatan Peninsula was established as a free and independent republic of the Mexican Nation. It rejoined it on 17August 1848.
El henequen era el oro verde en la época prehispánica en Yucatán.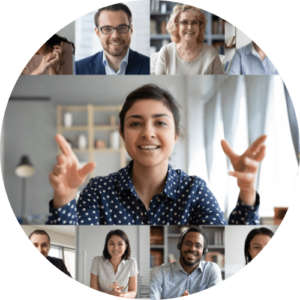 Las videoconferencias de Rising Brokers son totalmente en vivo y detrás de ellas hay todo un equipo especializado para su realización.
La piedra crema maya es considerada el mármol de la región yucateca, gracias a su acabado pulido y brillante, es una de las piedras que combina con cualquier estilo o tendencia por su color y elegancia.
Los materiales de construcción propuestos en el reglamento de Real Xcambó son de la región de Yucatán, esto facilita y agiliza la construcción del residencial.
En Rising Brokers nos preocupamos por las áreas verdes en nuestros proyectos, Manteniendo el 45% de áreas verdes destinadas a nuestros desarrollos.
We are all Rising Brokers
Te compartimos fotos de clientes que se unieron a la familia Rising Brokers.

FIRMANDO ACUERDOS,
CERRANDO PROYECTOS,
CONCRETANDO SUEÑOS 🤍💙
Suscríbete a nuestro newsletter para recibir más información
Business hours
Weekdays: 9:00 AM - 6:00 PM
Saturdays: 9:00 AM - 3:00 PM
Whatsapp:
Phone
Adress
Calle 17A Número 540 Privada Maya Esquina con, Calle trigésimo segunda, 97134 Mérida, Yuc.